We recognize that all of our young patients are unique and deserve to receive dental care that reflects their individual needs. Our experienced and talented dental team is committed to working with you and your child to create a comfortable, stress-free, and rewarding dental experience every time you visit our practice.
We are pleased to welcome you and your family, and we look forward to working with you.
---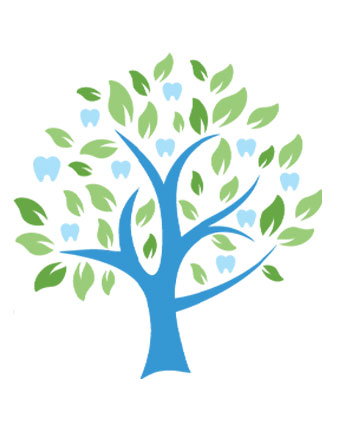 Brittany
EFDA – Lead Dental Assistant
Brittany has been with this practice since the day we opened. She is a middle Tennessee native, born and raised in Hendersonville, TN. She has several years of experience as a dental assistant in pediatric dentistry. Her positive attitude and bubbly personality help make children feel more at ease while visiting our office. Brittany attended Remington College where she earned her dental assisting certificate. She is an expanded function trained dental assistant and assists our doctors in restoring children's smiles. Brittany is also credentialed to assist with our surgical cases at Sumner Regional Medical Center and Vanderbilt University Medical Center. She wears many hats in our office and there is never a task too big or small for her to help with. If you have been to Sumner Pediatric Dentistry, then you know how special she is.
Outside of work, Brittany enjoys spending quality time with her family and friends and can always be found cheering on the Tennessee Volunteers and cuddling with her basset hound puppies.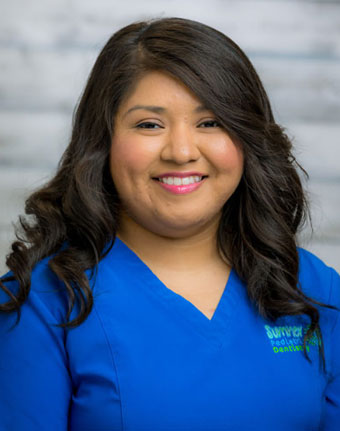 Carolina
RDA
Carolina was born and raised in Guanajuato, Mexico until she was seven years old when her family immigrated to Gallatin and made Middle Tennessee their home. Carolina graduated from Gallatin High School and has been working in healthcare since that time. Carolina joined the CDG family in 2013 as a member of our sterilization team. She ensures that we are ready to care for our patients with everything we need. She also helps our office communicate effectively with our Spanish-speaking families.
Carolina is very close with her family, especially her two little brothers. She loves to read, play a little piano, and spend time with family and friends.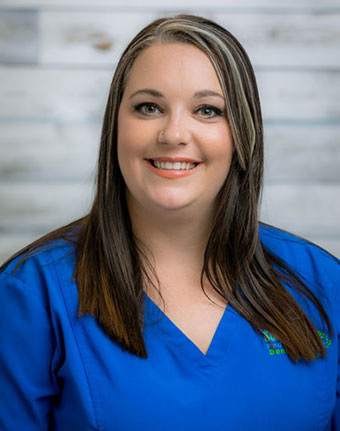 Jenifer
RDA
Jenifer graduated from Remington College in 2005. She practiced general dentistry 14 years prior to joining the Sumner Pediatric Dentistry team in 2019. Her job duties include assisting the dentist with procedures, placing final restorations, and lab management. Jenifer's favorite part of this job is connecting with patients and their parents, having fun, and making it a positive experience for the children. She also loves trying to bring laughter to the team's days. She says that the team is a big family! She knows she can count on each person in the office.
Jenifer was born in Virginia but raised all across the nation due to her dad being a Navy Corpsman; she is the third child in a family of eight children. She is a mother of three beautiful children: Taryn, Elizabeth, and Lucas II. Her husband, Lucas, is her high school sweetheart and they've been married for 18 years now. Outside of the office, Jenifer can be found at the softball field watching her two daughters play softball, running her custom vinyl work business with her husband, watching the Bengals and Green Bay Packers, or at church serving in the children's ministry. Lucas and Jenifer have been first grade Sunday school teachers for the past five years at Cornerstone and will be for as long as God calls them to do so.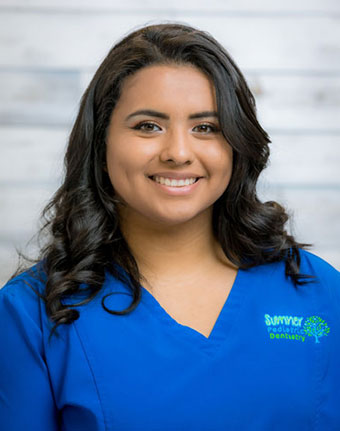 Tania
RDA
Tania is a dental assistant graduate from Tennessee College of Applied Technology and started working for Sumner Pediatric Dentistry in 2019. Her work focuses mostly on restorative care and administration work. Tania's favorite part of the job is being able to help children and guiding them through their oral hygiene and preventive care journey. Dr. Andy and the girls have become part of her family. They treat everyone so well as soon as they walk through those office doors!
Tania is a newlywed and enjoys spending time with her little family, including her fur baby Knox. She enjoys time together in the outdoors and being active member of the congregation as Jehovah's Witnesses.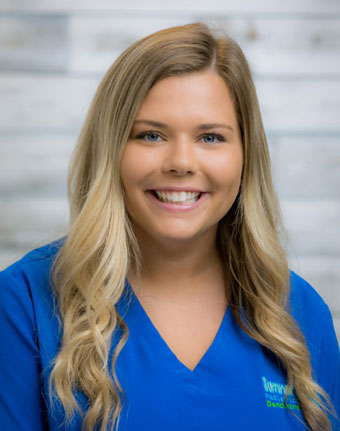 Kaitlyn
RDA
Kaitlyn is a registered dental assistant with coronal polishing and sealant certifications. She was born and raised as an Army brat moving all over the United States and has even lived overseas. She and her family have now called Tennessee 'home' ever since 2009. Kaitlyn graduated from Beech High school in 2016 and attended Volunteer State Community College after completing high school. She then found her career and went on to dental assisting school at the Dental Staff School of Tennessee in the summer of 2018.
When not working around the office, Kaitlyn enjoys spending her personal time with her friends and family. She also enjoys traveling and reading.
Brittney
RDH and Marketing and Special Events Coordinator
Brittney earned her Bachelor's Degree in Dental Hygiene and started working for Sumner Pediatric Dentistry in 2016. She stays pretty busy in the office, her job entails running the hygiene department smoothly, providing routine dental cleanings, and posting on all social media platforms, as well as responding to all reviews. Brittney loves educating patients and parents of the importance of routine dental care, and making a positive impact on their lives. The patients are like family, so she loves seeing them every six months and hearing what they've accomplished dental wise and in their personal life! Sumner Pediatric Dentistry focuses on the patients and exactly what dental care they need. The team puts the patient and parent first, always! The love shared for the community is equal, and Brittney loves being a part of it!
Brittney married her best friend in 2017. She and her husband have a boy named Fisher, and two wild dogs at home. They're a family that loves the outdoors. In their free time, they can be found fishing, hunting, or grilling something good to eat. Brittney also enjoys working out and becoming stronger every day. Fun fact: Brittney still has a baby tooth!
Kerri
Patient Care Coordinator
Kerri joined our practice in 2017. Her bubbly personality and bright smile make her the perfect fit for our patient care coordinator at our front desk. Kerri is originally from Alabama and attended the University of Alabama. She relocated to Nashville from Chicago in 2006, and has proudly been calling middle Tennessee her home ever since.
Kerrie enjoys spending time with her long-term boyfriend Kyle and their two Weimaraners, Elly and Hurley. Her hobbies include golf, traveling, and shouting "Roll Tide!" She's also skilled at planning the perfectly themed party, especially around the holidays.
Rachel
Office Assistant
Rachel is the marketing coordinator and accounting manager for Sumner Pediatric Dentistry. When she is not managing that aspect of the practice she is taking care of the behind-the-scenes tasks that have to be done outside of direct patient care.
Rachel is married to Dr. Andy and is the mother to their two sons, JT and Jake. When she is outside of the practice, she enjoys working out, reading, and caring for her three children, especially Dr. Andy. Rachel has a background in education and has earned her Bachelor of Arts from Lambuth University and her Master's Degree from the University of Memphis. She also has obtained her +30 and an ESL endorsement and enjoys teaching English language learners in the elementary school setting. Rachel has previously taught in underserved schools in Memphis, TN, Oklahoma City, OK, Richmond, VA, and in Robertson County in Tennessee.
Michelle
Bio Coming Soon
Callie
Bio Coming Soon
Kendal
Bio Coming Soon
Titan
Comfort Dog